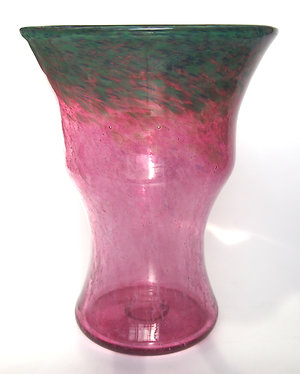 Monart
Stunning green and red Monart Vase c 1935 'TE' shape 9 inches(size code VI) Price £360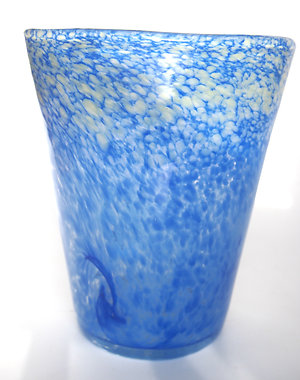 Monart
Stunning blue and white Monart Vase c 1935 'OE' shape 7 inches(size code VIII) Price £295
Monart
Cute green , orange and yellow small Monart dish c 1935 c4 inches across Price £72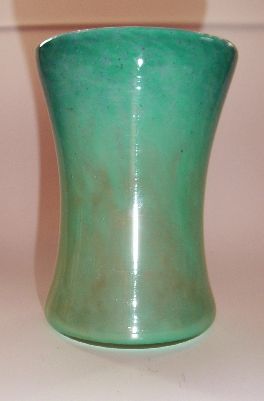 Monart
Cute Monart waisted vase in greens, c1930, Price £160.
Monart
Lovely small pink and gold Monart dish with original Monart label, 5 3/8" across, 1 1/2" high, c1930. Price £90.
Monart
Extremely rare pair of Boxed Monart small dishes, one blue and one pink. They are in their original Monart boxes(of which only 5 such are known to still exist). They were bought from the sale of the Ian Turner collection and the dishes still have the INT collection catalogue labels on the bottom. c1930, Price £198 each. Pink one SOLD.
To see our other two sister websites:
CLICK HERE
to see our Rene Lalique, Galle and Daum Glass at www.renelaliqueglass.com.
CLICK HERE
to see our other French and Bohemian Glass at www.manddmoir.com.
CLICK HERE
to return to the top of the page.